Hello Everyone! If you're visiting from Friday Follow Parties and you follow me, leave me a comment with a link to your blog and I'll come visit you! :)
I'm so excited for the weekend--we've got lots of plans...a few craft fairs, a holiday open house, a movie....it's going to be busy! I've featured a couple items here from Etsy...
I love this super cute Toddler Tie Tee from
SuperTot
...I actually just bought this same fabric a few weeks ago and I'm going to be making my husband a tie out of it too! He's a teacher and his kids just love all the fun holiday ties I make him. I'll post pictures when it's done. :)
And these blocks are from
lisabees
...such a perfect combination for Thanksgiving--don't you just love the turkey?!
And take a look at these Pinecone Turkey Placecard Companions from
NaturallyNatalie
...I would love to have these at my table!
If you've been featured and have a blog or site, you can grab my feature button!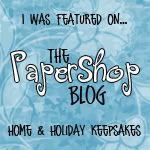 Happy Friday Everyone!