I've been looking around on all those amazing blogs out there, and I've found some really great Thanksgiving decor items!
I've chosen 2 to feature--grab my feature button if they're yours!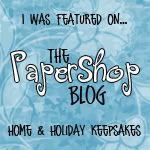 These pillows blow my mind! And they aren't even pillows! They are placemats from WALMART! They come from
Home is where my story begins.
So easy and SO beautiful--you just open up the seam a little and stuff 'em. Then sew them back up! I'm going straight to Walmart tomorrow to find these babies! Thanks so much, Becca, for showing us this FABULOUS idea!
This mantel decor comes from At Second Street, and I just LOVE it! Thanksgiving is a holiday for us to be grateful, and I just adore the banner that announces it. And the wooden blocks have a soft spot in my heart--I can't get enough of them. :) Follow the link above to see her other great Thanksgiving decor ideas!