I drove into the "big city" today for a few things, which flopped (I ended up cancelling an appointment and Sam's was COMPLETELY out of my baby's formula!) but I did have a few good things happen. I bummed around ShopKo and found a great fall cardigan in green (my favorite color) and a slouchy goldenrod shirt to go with a skirt I have. Plus I found a cute car for my little boy, who was at home with Daddy. He deserved a little present...he has a cold.

I was also able to enjoy the absolutely GORGEOUS fall colors on all the trees during the drive there and back. All the oranges, golds, browns, and reds...I just love the colors of Fall! It's such a cozy time of the year...when we can start pulling out our comfy hats and scarves for evening walks, sip hot cocoa in the mornings, and spend time all warm and snuggly inside our homes.
Here are some Etsy items that remind me of the season....and if you're a creator of one of these fabulous items, please feel free to grab the feature button to post on your blog or site!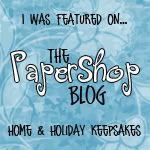 Embroidered Leaf Wallet, White Cork Coasters, Falling Leaves Mini Quilt, Leaf Necklace,
Cozy Mug Sleeve, Double Flowered Hat
I have also added a few fall-themed cupcake wrappers in my shop...take a look!
Fall Mulberry Cupcake Wrappers...with ribbon!
Fall Leaves Cupcake Wrappers


Thanksgiving Celebration Cupcake Wrappers

Have a great weekend everyone!